The Firm
PPG/ AIA, is a small, highly able group of architects and support staff located in Easton on Maryland's beautiful Eastern Shore. Established in 1987, the firm combines depth of experience and breadth of expertise with abundant design ability to create distinctive architecture. Our design philosophy is to make the client an integral member of the design team, resulting in a final product bearing the client's imprint of needs and desires as well as our aesthetic values: true custom quality
architecture.
Although, we are multi-faceted, a major focus has been the residential market creating homes of all styles and sizes in the mid-Atlantic area. Many of our Projects are residential renovations and range from modest upgrades to complete makeovers. We have extensive experience in Historic Projects and have successfully worked with the National Trust for Historic Preservation and Historic District Commissions in Easton, St. Michaels, Oxford, Cambridge and Chestertown. We also have numerous examples of light commercial, municipal and industrial architecture, both new buildings and renovation. In addition, we have interior design and space planning expertise working for corporate and municipal clients. We have been the recipient of awards for both our residential and commercial Projects. PPG/AIA, designs custom quality architecture that is functional, attractive, and endures the test of time.
We believe that no one style is always appropriate, but rather solid design principals consistently applied with traditional values and a nod to local building vernacular will result in superior architecture.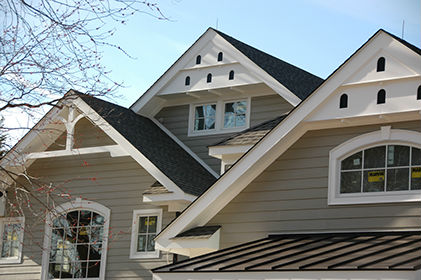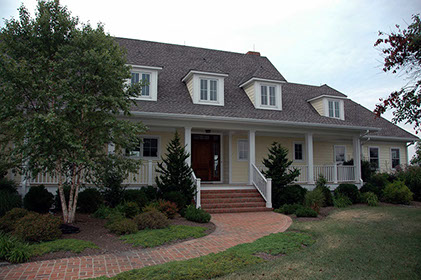 Services
PPG/AIA offers a wide range of services as follows and is thus able to meet a client's needs in a variety of capacities.
* Feasibility studies
* Assessment of existing and site conditions
* Code Review and Analysis
* Conceptual Design/Presentation Drawings
* Design Development
* Construction Documents
* Budget Estimating
* Engineering
* Bidding and Negotiation
* Construction Administration
* Interior Design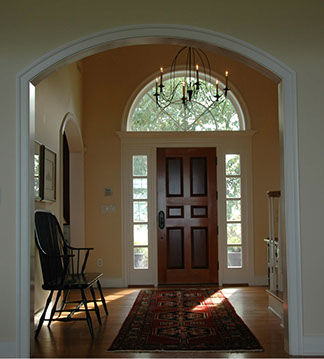 The Design Process
The successful design of a building is a creative challenge which is daunting without skilled guidance. PPG/AIA provides that expertise from the design process and through construction. Several professional attributes separate us from our competitors; these are the cornerstones of successful architectural design.
Communication:
We know how to listen to a client and can convert a wish list into architecture that is expressive of high quality design and the Owners priorities and needs. The Client is thus an essential part of the design team while the firm offers reasoned, creative strategies to achieve an owners goals.
Professional Competence:
Our firm possesses abundant design talent and technical skills with a practical approach to the architectural solution. We routinely incorporate concepts of energy efficiency, sustainability and building green into our solutions. We understand the need for adequate detailed construction documents so vital to convey the information to the contractor and minimize misunderstandings.
Versatility:
We believe quality design is not limited by a particular style of architecture. Quality Design is the result of careful analysis of need, desire and possibilities with an eye to aesthetics and suitability to an individual client and budget. Site considerations such as orientation, view, primary wind and solar impacts are given careful consideration. No two projects are the same although we embrace certain concepts such as casual elegance, openness of spaces and enhancement of views. We believe light, airiness and exterior views are all important to creating a residence which is timeless and a pleasure to live in.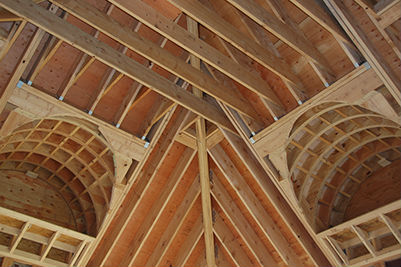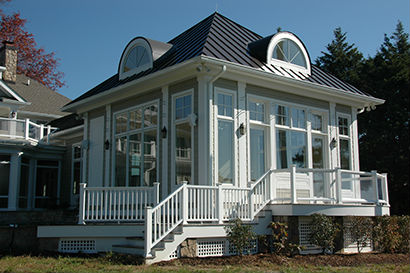 Pamela Gardner
Pamela grew up in Northbrook, IL, where she decided on an architectural career as a high school sophomore. Pursuing her professional goal, she attended Cornell University in Ithaca, NY where she received a Bachelor of Architecture degree in 1969.
She worked in New York City for several distinguished architectural firms focusing on large structures such as hotels, casinos, apartment buildings and office buildings on an international scale.
In 1984, she moved to Maryland's Eastern Shore and founded her architectural firm in 1987. A principal of the firm, she strictly adheres to the policy that the buck stops at her desk. She is lead designer and is actively involved with all aspects of every project, thus, ensuring a seamless dialogue for clients and contractors alike. She is responsible for the conceptual design and oversees the construction document preparation as well as the construction administration phase. This ensures that a client's priorities and desires become reality.
Pamela is a licensed architect in Maryland and Delaware, as well as being a member of the American Institute of Architects Chesapeake Bay Chapter and the NCARB.